Links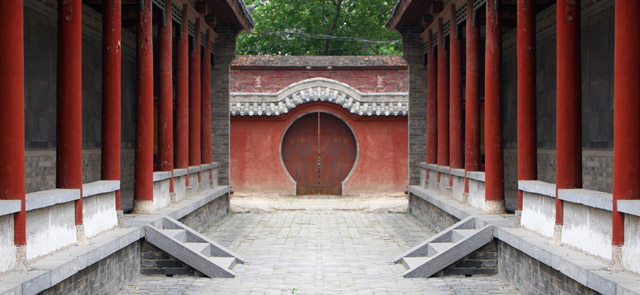 May 25
Available in Chinese and English

Available in Greek.

The Greek Shaolin Cultural Center [GSCC], is the 1st Recognized Shaolin Cultural Center in Greece, Official Member of European Shaolin Association since the annual general meeting held in Rome on September 29, 2011. GSCC was founded in 2011, by the authorized Greek Master Shi Yan Zhuo [Stavridis Jordan], 34th Shaolin Generation Master, under the guidance and supervision of the Song Shan Shaolin Temple of China. With the establishment of GSCC, the Shaolin Temple, recognized as a Cultural Monument for Humanity and classified as a prominent World Important Heritage Site, by UNESCO in August 1, 2010, is hoping to promote right, healthy, and well-comprehensive development of its culture and civilization in Greece and to present a complete and accurate teaching and dissemination of the arts deriving from the 1500 years of its history.

Available in Greek, English and Chinese.

Greek Shaolin News Network. an online Media Center established by the Greek Shaolin Temple Cultural Center which featuring all the information on the top stories from the Hellenic Shaolin Cultural Center and all its associates.

Available in Greek and English.

The Greek Shaolin Federation (GSF) [少林希腊联合会] is based in the city of Athens and was established by the General Assembly on 4/9/2002 and formally recognized by the Greek State, under the 6900/2002 decision of the Court of Athens. Our Federation is the highest educational developed organization of sports clubs dealing with and grow the Shaolin Martial Arts in Greece and all those Sports or disciplines of sports that, in accordance with article 19 section 2 of 2725/1999 law, that are unable to join in a separate Federation, most specifically not all sports but, martial arts, training methods and techniques and practical martial arts and forms of development and cultivation of physical and spiritual harmony, which are associated with the Wu-Gong and emanate historically and intellectually from the Shaolin Temple, including, but not restrictively, Qi Gong, Nei Gong, Chinese fencing, Chinese boxing, Chinese wrestling, Chinese gymnastics and developing, growing, spreading all of Sciences relating to the ancient and newer Chinese culture, arts, literature, philosophy in order to make them known to the public.
---
Sharing Words...
No Mind; Just Heart.

Master Shi Yan Zhuo [Chin.: shìyánzhuó dàshī 釋延卓大师 | 1965 - ?]