Rebirth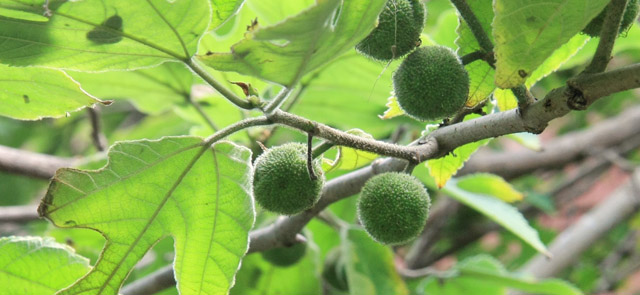 Sep 01
We probably can't remember when exactly, but at some point when we were quite young, we become aware of our own mortality and not only that but the mortality of others. All things - plants, animals, and humans - live and then die. The reality of death is as inescapable as sun in the desert.
Of course, one of the first questions we begin to formulate is 'What happens when we die? 'Where do we go?' and 'Is that it?' All cultures and religions in their different ways offer answers to these questions. The Vikings had Valhalla, Christianity has heaven (or hell) and the religions originating in India such as Hinduism and Jainism have reincarnation. So what about Buddhism?
«As long as karmic force [Chin.Yèlìdelì 业力的力] exists there is rebirth [Chin.: shēngsǐ 生死 | Sanskr.: saṃsāra], for beings are merely the visible manifestation of this invisible karmic force. Death is nothing but the temporary end of this temporary phenomenon.»
Master Shi Yan Zhuo [Chin.: shìyánzhuó dàshī 釋延卓大师 | 1965 - ?]
The doctrine of rebirth in Buddhism stems from the Buddha's own enlightenment experience.
As he meditated under the Bodhi tree [Chin.: śama 舍摩] he came to perceive his previous rebirths - thousands in fact - and also that all beings were subject to rebirth. The place and nature of that rebirth was governed by their deeds. Good actions led to good rebirths and bad actions led to bad rebirths. Traditional teaching has it that there are six realms of existence [Chin.: liùfán六凡] into which one can be reborn.
Thus you can be reborn as a hell being, a 'hungry' ghost, an animal, a human being, a jealous god and a heavenly being. The most precious of these is seen to be the human birth as this gives the best opportunities for winning enlightenment. A heavenly being is too absorbed in pleasure to think about winning enlightenment. Unlike Christianity, Buddhism sees these states as ultimately temporary. A god, therefore, will eventually descend into one of the lower realms.
«The present is the offspring of the past, and becomes, in turn, the parent of the future.»
Master Shi Yan Zhuo [Chin.: shìyánzhuó dàshī 釋延卓大师 | 1965 - ?]
What is unique about Buddhism, however, compared to other religions is that it argues that there is no such thing as a permanent self. If this is the case how can the self that I regard as me continue its existence in a new rebirth?
Buddhism does not deny the existence of a self as such, what it does deny is the existence of a permanent self that transmigrates from one existence to the next like someone getting out of one cab and entering another.
The self is seen to be made up of five factors and that these are ever changing. The new consciousness that emerges in the new rebirth is neither the same nor totally different from the previous one. It is best to see the self from the Buddhist perspective as a continuum, rather than something that is static and sharply defined.
When the Buddha saw the nature of rebirth he was filled with compassion [Chin.: dàcí 大慈]. He saw all beings living and dying but never finding perfect peace, nirvana [Chin.: nièpán 涅槃 | Sasnkr.: nirvāṇa]. Even though a good rebirth brings with it temporary happiness, it is not the true goal of Buddhism. The true goal is to realize nirvana, which is also bring an end to the cycle of birth and death and with it desire and suffering.
What is the ultimate origin of life?
The Buddha declares: "
Without cognizable end is this samsara. A first beginning of beings, who, obstructed by ignorance and fettered by craving, wander and fare on, is not to be perceived.
"
This life-stream flows ad infinitum, as long as it is fed by the muddy waters of ignorance and craving. When these two are completely cut off, then only, if one so wishes, does the stream cease to flow, rebirth ends as in the case of the Buddhas and arahats. An ultimate beginning of this,life-stream cannot be determined, as a stage cannot be perceived when this life-force was not fraught with ignorance and craving.
The Buddha has here referred merely to the beginning of the life-stream of living beings. It is left to scientists to speculate on the origin and the evolution of the universe. The Buddha does not attempt to solve all the ethical and philosophical problems that perplex mankind. Nor does he deal with theories and speculations that tend neither to edification nor to enlightenment.
But how are we to believe that there is a past existence?
The Buddhist doctrine of rebirth can neither be proved nor disproved experimentally, but it is accepted as an evidentially verifiable fact.
The most valuable evidence Buddhists cite in favor of rebirth is the Buddha, for he developed a knowledge which enabled him to read past and future lives.
Following his instructions, his disciples also developed this knowledge and were able to read their past lives to a great extent. Even some Indian rishis, before the advent of the Buddha, were distinguished for such psychic powers as clairaudience, clairvoyance, thought-reading, remembering past births, etc.
The Buddha tells us: "
Through previous associations or present advantage, that old love springs up again like the lotus in the water.
"
If there are reasons to believe that we have existed in the past, then surely there are no reasons to disbelieve that we shall continue to exist after our present life has apparently ceased.
---
Sharing Words...
Understanding accompanied by immediate action, without the intervention of thoughts.

Master Shi Yan Zhuo [Chin.: shìyánzhuó dàshī 釋延卓大师 | 1965 - ?]